PPB nabs 52 in an operation to wipe out illegal pharmacies in Central
Nyeri, Friday February 18, 2022 – A total of 52 persons have been placed under arrest & registered for prosecution in various courts within Central region for operating illegal pharmacies.
On Friday the Head of Enforcement & Surveillance, Kaluai Julius confirmed that so far, a total of One hundred (100) premises have been issued with closure notices and their details shared with other government administrative agencies for joint enforcement of closure.
The joint operation by PPB and National Police Service, seized a total of 117 cartons of assorted Health Products and Technologies found in the illegal premises & arrested the personnel operating them.
The PPB in collaboration with the National Police Service carried out the targeted crackdown on illegal distribution outlets for Health Products and Technologies (HPTs) targeting the counties of Nyeri, Nyandarua, Kirinyaga, Murang'a and Kiambu.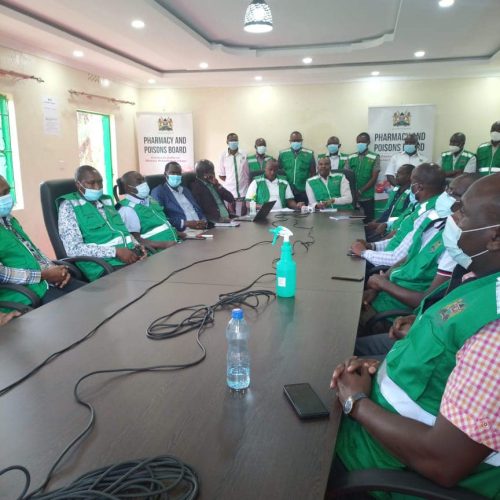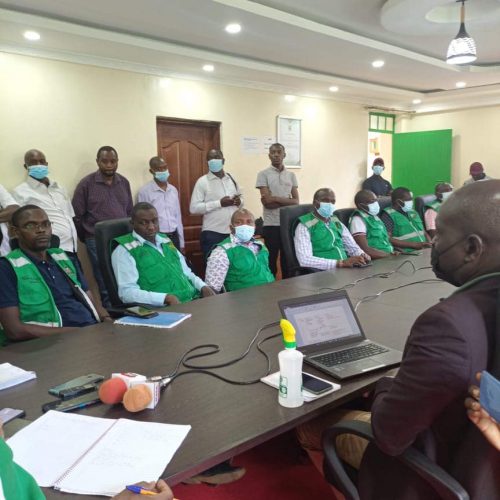 The targeted HPTs distribution outlets included illegal chemists, clinics, herbal medicine stores and cosmetic shops stocking medicament containing preparations disguised as cosmetics.
He said the seized medicines will be analyzed and disposed of as guided by the issued court orders and in accordance with the PPB guidelines and operational SOPs on disposal of pharmaceutical waste.
He noted that during the crackdown, PPB officials obtained material and documentary evidence from the illegal pharmaceutical premises, which shall aid to identify the licensed wholesalers of pharmaceuticals who supply HPTs to illegal premises and absentee superintendents who leave licensed pharmacies under the care of unqualified persons.
"The superintendents of such pharmaceutical outlets shall be investigated and prosecuted or their practice licenses revoked," he added