PPB heightens surveillance to weed out illegal outlets – April 28, 2022
PPB heightens surveillance to weed out illegal outlets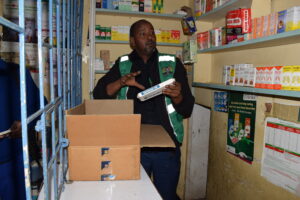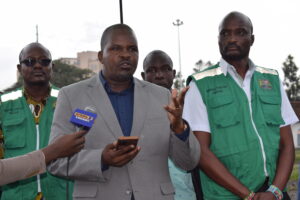 April 28, 2022– The Pharmacy and Poisons Board (PPB) has heightened the war on illegal pharmaceutical outlets in Nairobi and parts of Kajiado counties.
The latest crackdown saw PPB together with the National Police Service seize a total of 150 cartons of assorted pharmaceuticals valued at Sh24 million.
A total of 65 people were also arrested and booked for prosecution in various courts across the counties.
According to the Head of Good Distribution Practices Julius Kaluai, information acquired from the closed premises will aid the Board in arresting those who are engaging in malpractice thus endangering the lives of the public.
He further explained that the seized pharmaceuticals will be analysed to determine whether they are fit for human consumption or destroyed in accordance to the safe disposal of pharmaceutical waste guidelines.
He also advised members of the public to be vigilant and report any suspicious chemists that have been mushrooming especially in the informal settlements.
"All pharmaceutical outlets must be manned by qualified persons," Mr. Kaluai added.
He noted there has been some level of improvement of compliance in the industry since PPB intensified its surveillances activities across the country.