Regulator inspects licensed pharmacies to assess compliance – June 19, 2022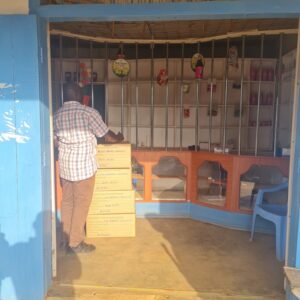 June 19, 2022  –  The Pharmacy and Poisons Board (PBB) is targeting licensed pharmacies to audit the handling of controlled medicines and prescription medicines in line with the Pharmacy regulations.
"We are cautioning the public from engaging in illegal pharmaceutical practices and encourage licensed pharmaceutical practitioners to uphold the highest ethical practices to enhance pharmaceutical sanity in the sector," Julius Kaluai, Head of Good Distribution Practices said.
The ongoing operation that commenced on 14th June 2022 has apprehended 65 offenders and seized 100 cartons of assorted Health Products and Technologies (HPTs) found in the illegal premises.
"It is the responsibility of the Pharmacy and Poisons Board to assure a high standard of compliance in pharmacies to maintain public health, safety and confidence in pharmacy care and services," he said
The latest regulatory operation is being carried out in Nairobi, Western and North Eastern regions, in partnership with the National Police service to impede irregular pharmaceutical practices in the country.
All seized medicines shall be disposed as guided through the issued court orders and in accordance with the regulator guidelines and operational standards on disposal of pharmaceutical waste, Kaluai assured/
He advised the public to always verify practitioners registration details of pharmacy at the website practice.pharmacyboardkenya.org/LicenseStatus.
unregistered practitioners should also be reported via info@pharmacyboardkenya.org or mobile number 0702475801