Launch of PPB Guidelines on the World Pharmacists Day
NAIROBI, Kenya September 25, 2019 – The Pharmacy and Poisons Board today celebrated the World Pharmacists Day under the theme "Safe and Effective Medicines for All," with a launch of three key pharmaceutical guidelines.
The Guidelines on good distribution practices, Guidelines on disposal of pharmaceutical waste and Guidelines on transportation of pharmaceuticals were launched by Dr. Rashid Aman, the Chief Administrative Secretary in the Ministry of Health at PPB offices.
Speaking during the launch Dr. Rashid termed the guidelines a major
milestone in ensuring efficient and effective drug management in the country.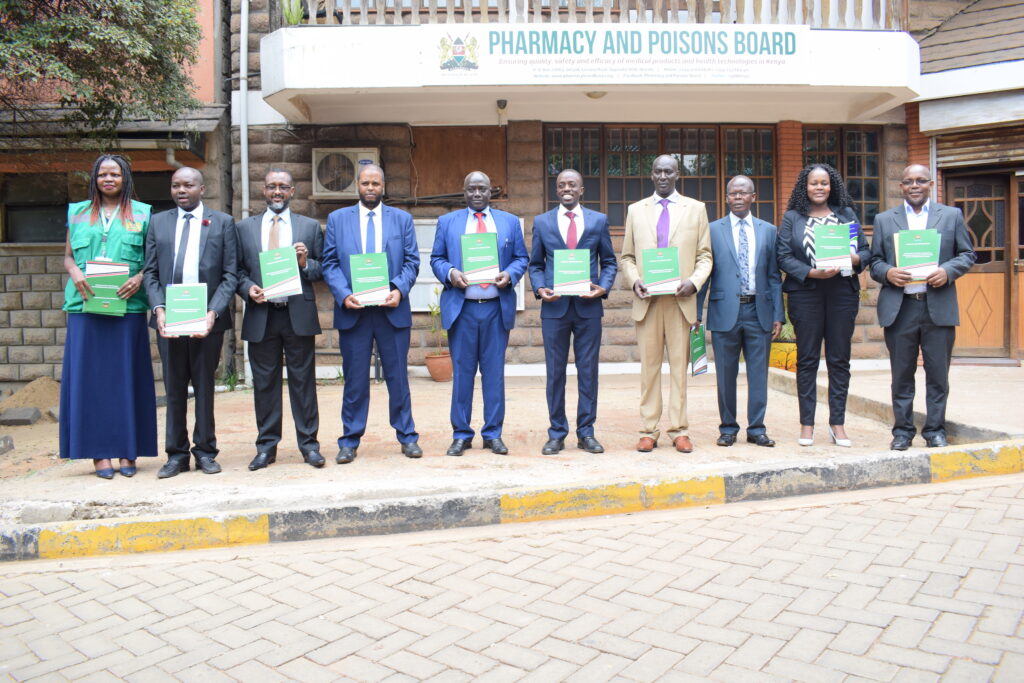 Pharmacists he argued have a crucial role to play in safeguarding patient safety through improving medicines use and reducing medication errors.
He applauded the Board and stakeholders for developing the guidelines and directed that consensus and understanding should be developed regarding the challenges faced in stopping the circulation of substandard medicines in continent.
"Let's come up with a National approach to tackle this issue, since the problem of substandard and falsified medical products is a global one," he advised.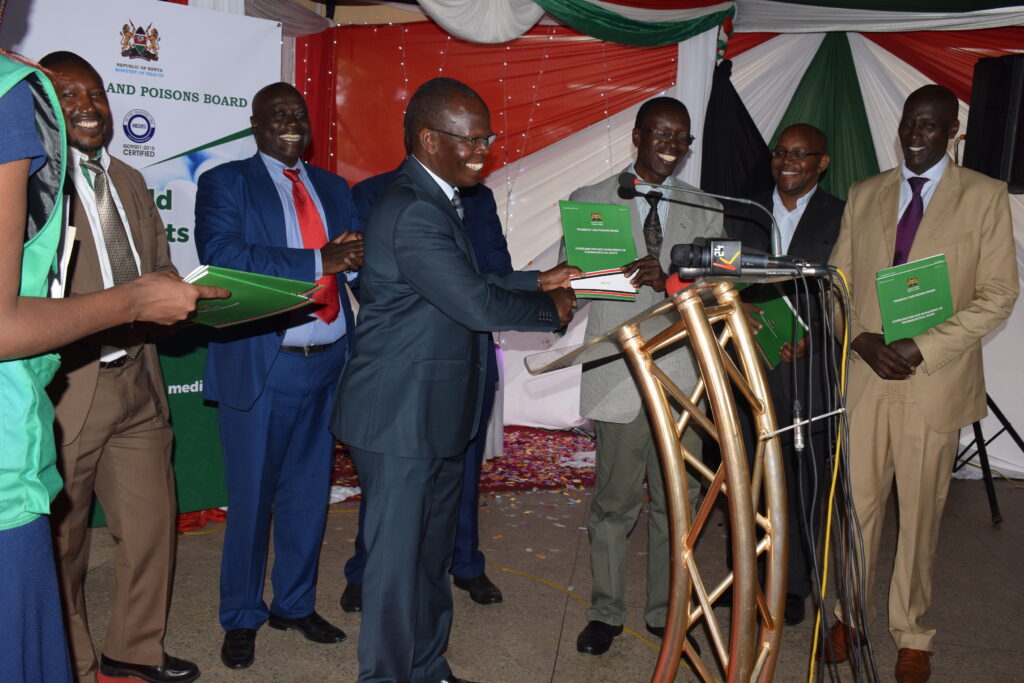 He also advised on the need to support pharmaceutical industries with the necessary resources to become active participants in the global market.
"Having transparency and accountability will provide the credibility to our industries for global competition and help comply with the global requirements for export," he said.
The representative of the Board Chairman, Dr. Rogers Atebe revealed that 70% of the medicines used in the country are imported with the remaining amount being produced locally.
"The imported products, including donations must get an import permit from PPB for them to get into the country," he noted and reminded consumers to purchase medicines from
pharmacies accredited by PPB.
"The most trusted and respected means for the public to distinguish between legitimate and illegitimate drug sellers is to use the health safety code which is displayed in all registered pharmacies," he advised.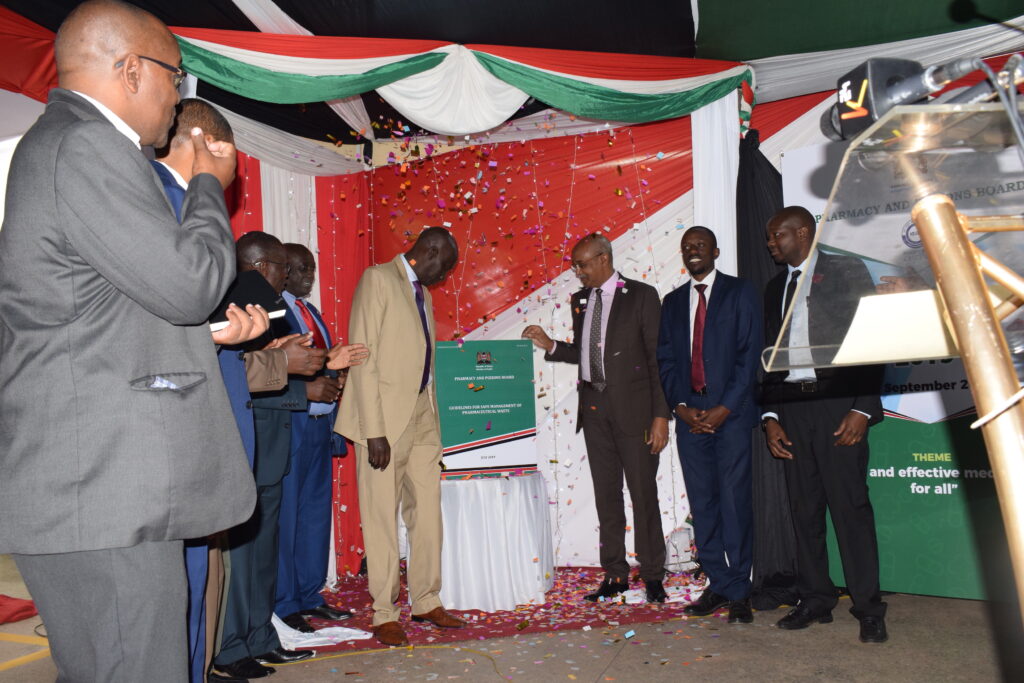 The PPB CEO, Dr. F.M Siyoi said PPB is working on medicines track and trace system in partnership with the University of Nairobi and other stakeholders to ensure all medical products and health technologies in the market have a tracing number.
"This will make it easy for us to identify the country of origin, manufacturer and batch of medical products and health technologies,"
he said.
The guidelines were developed by taking input of the key stakeholders in the industry.
The event brought together key partners and stakeholders in the industry among them; MoH, PSK, KPA, KAPI, FKPM, KPDA, NQCL, KEMRI, KEMSA, NEMA, ICRC, RAPSK, Envirosafe, GoodLife and other manufacturing companies.